BLACK
History & Heritage |
History & Heritage
Tours & Classes |
Tours & Classes
Cultural Immersion |
Cultural Immersion
Explore Chinatown by Trishaw & Boat Ride with Dinner for 2 at a Chinese Restaurant
A hotel pickup will be arranged and your tour starts with the drive by coach to Chinatown, one of Singapore's liveliest neighborhoods. With your guide, walk along the bustling streets lined with restaurants and market stalls as you hear about the history the district, dating back to when early Chinese immigrants arrived here. At a medical hall, learn about the traditional medicine practices that the Chinese have been using since ancient times to help regulate their yin and yang. Hear about various herbs that, combined with activities like tai chi, moxibustion and acupuncture, keep the neighborhood healthy.
Then visit a Chinatown restaurant for dinner before heading to the Night Market, where you can bargain with vendors to purchase gifts and souvenirs from some of the many stalls, if you wish. Next, the exciting part of your evening begins as you hop on a 2-seat trishaw, pedaled by a cyclist-chauffeur, for a ride through the busy lanes of Chinatown to Clarke Quay. Here, trade the trishaw for a bumboat, a modern replica of a traditional riverboat once used to carry cargo up the Singapore River. On board, glide along the river and admire Singapore's illuminated skyline, including Marina Bay Sands Resort and the Merlion statue. When you get off the boat, your tour ends with hotel drop-off.
Location(Get Directions)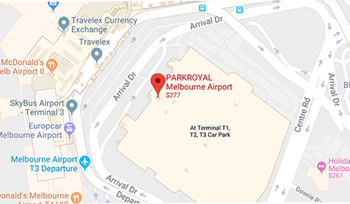 Available
2020-01-01 - 2020-12-31

PARKROYAL COLLECTION Marina Bay, Singapore
•
Singapore, Singapore
Terms & Conditions
To book this Local Experience, please click the 'Redeem' button above. Only one Local Experience Award can be booked at a time in conjunction with the same overnight stay. After booking a Local Experience you will automatically receive a redemption voucher electronically. When redeeming your Local Experience, please provide your redemption voucher or voucher number during check-in at the hotel front desk.
Please note that this Local Experience must be confirmed by the hotel (the electronic redemption voucher is not sufficient confirmation of this Local Experience). The hotel will contact you to confirm and arrange the details of this Local Experience as soon as possible. In the meantime, if you have any queries regarding this Local Experience please email the hotel at enquiry.prsmb@parkroyalhotels.com or call on +65 6845 1000 .
This Local Experience must be booked at least 3 day(s) in advance.
This Local Experience is valid from 01-Jan-2020 to 31-Dec-2020 inclusive and must be booked in conjunction with a reservation at the associated hotel.
This Local Experience permits the redeeming member to be accompanied by one guest only. Redeeming member and accompanying guest can book this Local Experience on a complimentary basis.
This Local Experience has limited availability and can be redeemed on a first-come, first-served basis.
Access to this Local Experience may be subject to availability and last-minute changes.
The transport required to redeem this Local Experience will be arranged and provided by the hotel on a complimentary basis.
Please bring camera, comfortable footwear, hat, light clothing, umbrella.
This is a non-smoking Local Experience.
Full Terms and Conditions are available here. Members and guests expressly acknowledge and agree that redemption of and participation in a Local Experience is entirely voluntary and that under no circumstances shall GHA (including, but not limited to GHA Member brands, employees, respective directors and agencies) be held responsible or liable for any injuries or damages sustained by a Member or guest in connection with such Member's use of or participation in a Local Experience.