PLATINUM
Eco & Nature |
Eco & Nature
Experience Gardens by the Bay and Marina Bay Sands Observation Deck
Visit the Gardens by the Bay, an outstanding attraction in Singapore, and take a break from the bustling life of the city. Discover Bay South, Bay East, and Bay Central Gardens and surround yourself in a world of tranquility. Explore the winter gardens in all their glory. See the Flower Dome and Cloud Forest.
Stroll to the newly-opened Sun Pavilion and marvel at the flora and fauna from all over the world that are housed in the gardens. On the way, discover the largest indoor waterfall and hike in the middle of Supertree Grove.
Head up to the 57th floor and enjoy the unhindered panoramic view of Singapore's skyline. Marvel at vistas over the metropolis while standing high up in the clouds, taking photos and collecting unforgettable memories. See why the Sands Sky Park Observation Deck is a highlight not to be missed in Singapore.
Location(Get Directions)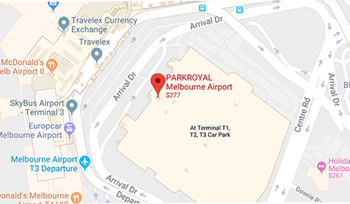 Available
2020-01-01 - 2020-12-31

PARKROYAL COLLECTION Marina Bay, Singapore
•
Singapore, Singapore
Terms & Conditions
To book this Local Experience, please click the 'Redeem' button above. Only one Local Experience Award can be booked at a time in conjunction with the same overnight stay. After booking a Local Experience you will automatically receive a redemption voucher electronically. When redeeming your Local Experience, please provide your redemption voucher or voucher number during check-in at the hotel front desk.
Please note that this Local Experience must be confirmed by the hotel (the electronic redemption voucher is not sufficient confirmation of this Local Experience). The hotel will contact you to confirm and arrange the details of this Local Experience as soon as possible. In the meantime, if you have any queries regarding this Local Experience please email the hotel at enquiry.prsmb@parkroyalhotels.com or call on +65 68451000.
This Local Experience must be booked at least 2 day(s) in advance.
This Local Experience is valid from 01-Jan-2020 to 31-Dec-2020 inclusive and must be booked in conjunction with a reservation at the associated hotel.
This Local Experience permits the redeeming member to be accompanied by one guest only. Redeeming member and accompanying guest can book this Local Experience on a complimentary basis.
This Local Experience has limited availability and can be redeemed on a first-come, first-served basis.
Access to this Local Experience may be subject to availability and last-minute changes.
The transport required to redeem this Local Experience will be arranged and provided by the hotel on a complimentary basis.
This is a non-smoking Local Experience.
Full Terms and Conditions are available here. Members and guests expressly acknowledge and agree that redemption of and participation in a Local Experience is entirely voluntary and that under no circumstances shall GHA (including, but not limited to GHA Member brands, employees, respective directors and agencies) be held responsible or liable for any injuries or damages sustained by a Member or guest in connection with such Member's use of or participation in a Local Experience.